JAZZ Page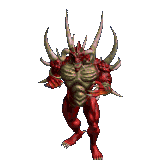 Hi, I am Jazz and I am from the Netherlands.
You can contact me on ICQ, look at the ICQ panel down here.
I like Sience Fiction Movies and television Series,
One of my favorite movies is The Matrix,
And one of my favorite television series is Stargate SG-1
I have made a small website of The Matrix.
Click on the button down here to enter my Matrix Page



Click here for Music!

Designed with:

Best viewed with:

You can find me with:
Click on the Rabbit to go back to Main